Originally known as Yuna but grew tired of the name and her bio.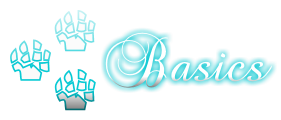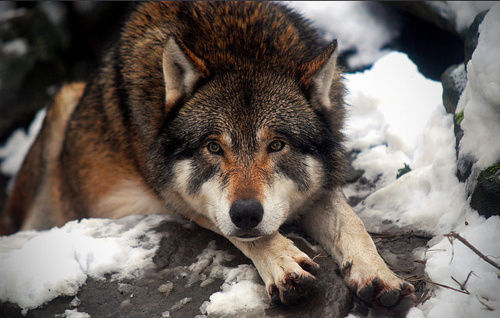 .::Full Name::.
Serenity Krayne
However she only goes by Seren. No one knows her true first name. Her personality is nothing of what the name Serenity means. 

.::Pronunciation::.
Suh-ren-eh-tee
 
.::Nickname(s)::.
Seren

.::Maturity::.
3 years and 4 Months of Age

.::Birth Season::.
Summer
June 4th

.::Sex::.
Pure Vixen

.::S.O::.
Straight

.::Heritage::.
Canis Lupus
(Gray Wolf)

.::Language::.
English

.::Desired Rank::.
Though her fur is relatively short, it's very plush and soft to the touch. The females build is short and stocky and very muscular but she still carries a very feminine like. She's 27 inches at the withers, 4.7 feet from the tip of her nose to her tail-tip and she roughly weighs about 75 to 80 pounds when there's been plenty of food, especially during the winter. 

.::Fur Texture::.
Her fur is much like silk to the touch, it's super plush which makes for a good resting area however, her fur, it's something she rarely thinks of on a normal basis because having a nice coat isn't something she truly cares about unlike some other females.

.::Fur Color::.
Serens' pelt color is a mixture of a cream underlay with a rustic orange color that lines most of the females body with an over coat of a blackish grey color. 

.::Fragrance::.
Her scent is nothing unique. She smells of the pine trees that line the forestry of the Alaskan Wilderness.

.::Voice::.
The females voice is sweet and rather soothing when she speaks but don't let that fool you. The sweet sound of her voice can quickly change into something hard and unpleasant if she's disobeyed.
.::Optics::.
Her eyes give off a blind appearance . They're a grayish blue color that are very beautiful in certain light. 

.::Markings/Scars::.

.::Temperament::.
She has a very likable personality for the most part. She can be very sweet but never timid. She is a very playful she-wolf most of the time but can be a little pushy when she wants or needs something done. She's not one to take things lightly if something is done incorrectly or if someone does wrong. Sometimes she has a short fuse depending on what's going on or what's happened earlier in the day. 
 
.::Likes::.
-Playing around with her pack mates
-Resting outside of the cave
-Taking nice walks to Mystic Haven

.::Dislikes::.
-Overly aggressive wolves
-Others coming over to her little corner of the den 
She's a very sturdy wolf making her a great fighter. Even though she is stocky she is swift on her paws and very nimble.

.::Weaknesses::.
She is a terrible hunter. She may be swift and nimble but she doesn't have the stamina to keep up with prey. Meaning she has to be right up on the prey and within striking distance before being able to make contact with the potential kill.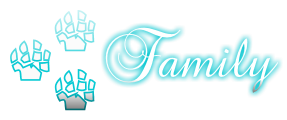 .::Sire::.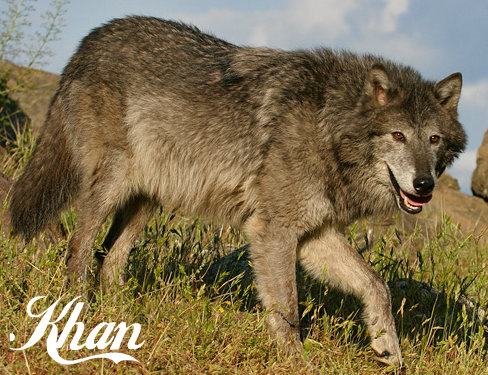 Father is Deceased after a snake bite.

.::Dam::.
.::Siblings::.
Brother Crush and a sister named Eclipse.

.::Past Crush(s)::.
She's never felt the likes of love.

.::Significant Other::.
No one.

.::Offspring(s)::.
She has none.
Everyone

.::Friendship's::.
Her pack mates.

.::Enemies::.
Born to Khan and Mara in a litter of three pups, a
 male and two females,
Seren was born last. She wasn't a runt but it didn't matter to the females siblings. She was still teased by her slightly older brother and sister. After being teased and pushed around by her older siblings the female soon began to push back causing her relationship with Crush and Eclipse to falter. When Crush, Eclipse and Seren turned 2 years of age Crush and Eclipse went off on their own while Seren stayed with her father. 
After her siblings went off on their own, Seren and her father decided they were tired of the loner life and went off to make their own pack. Khan as the King and his daughter as the Duke of the pack. Only a short time after starting the pack and before they got their first pack member Seren's father was killed by a rattle snake bite leaving the young female by herself and alone for the first time in her life. She decided she would carry on with her fathers wishes and become Queen of Sterling Pack.