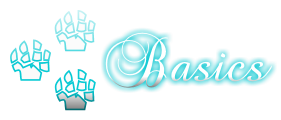 .::Full Name::.
Nepeta
.::Pronunciation::.
Nuh-Peh-Tah
.::Nickname(s)::.
Neppy, Nep, Peta, Kitty
.::Maturity::.
15 weeks
.::Birth Season::.
Autumn
.::Sex::.
Male
.::S.O::.
Unknown, too young
.::Heritage::.
Loners
.::Language::.
English
.::Desired Rank::.
Squire

Spoiler:
.::Over All::.
Whitish grey fur with some darker spots, really big for a pup but currently very skinny due to low nutrients. (Idk the average pup height, but he's a bit over average) And 40 pounds.
.::Fur Texture::.
Really soft puppy fur!
.::Fur Color::.
Grey with light grey and darker grey spots
.::Fragrance::.
Like fresh fallen snow all year round, clean
.::Voice::.
Squeaky puppy voice, but will get deeper as time goes on until its very deep.
.::Optics::.
One still puppy blue, the other bright gold.
.::Markings/Scars::.
One ear is torn up.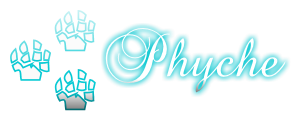 .::Temperament::.
Nepeta is really quiet, and depressed, he doesn't like to talk about his past nor does he like to make friends. He's really jumpy and a bit of a coward, but he has good reason!
.::Likes::.
Quiet, safety, family, food, happiness
.::Dislikes::.
Crowds, snow, being in danger, loss, his depression.
.::Strengths::.
He's a very good thinker, and very fast.
.::Weaknesses::.
A scaredy pup, and always feels lost.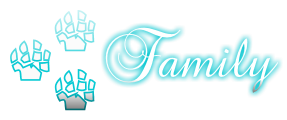 .::Sire::.
Loner Hilo
.::Dam::.
Loner Jeza
.::Siblings::.
Dead, Kilp - male, Ulsa - Female
.::Past Crush(s)::.
None
.::Significant Other::.
none
.::Offspring(s)::.
None
.::Aquaintances::.
None
.::Friendship's::.
None
.::Enemies::.
None

.::History::.
Nepeta has lived with his loner family for awhile, but disease quickly grabbed his siblings, tearing them from his family. Only he, the biggest one, remained. He travels with his mother and father, until one day his mother is mauled to death by a bear. His father kept carying on with his lone pup, and my first topic will go on from here... :33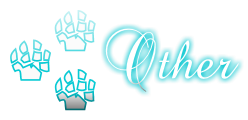 .::Theme Song::.
None
.::Reference::.
pic up top (SORRY FOR THE SHORT BIO)