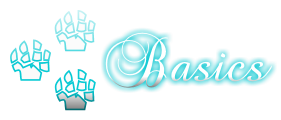 Hoax Malice

.::Pronunciation::.
hohks Mal-is

.::Nickname(s)::.
Mal

.::Maturity::.
4 Year old Brute

.::Birth Season::.
Spring

.::Sex::.
Brute|Male

.::S.O::.
Straight
 
.::Heritage::.
Grey Wolf

.::Language::.
Fluent English 
Fluent French (Never uses it unless he is furious.)

.::Desired Rank::.
Slightly larger than the standard size brute, he stands at 34 inches at the shoulders and he weighs about 135 pounds. His fur is pure black with a few specks of white hairs covering his body. 

.::Fur Texture::.
His fur is soft to the touch. 

.::Fur Color::.
His fur is pure black with a couple of oddball hairs that are colored white throughout his pelt. 

.::Fragrance::.
He smell of fresh rain. One of his favorite things.

.::Voice::.
It's deep but soft and very soothing.

.::Optics::.
Bright Blue eyes.

.::Markings/Scars::.
He has a deep scar on his hip but it's hidden by his thick pelt though it's easy to realize that something is hidden there thanks to the limp he sometimes gets after not being active for a few hours.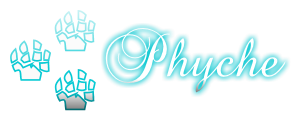 He's a crabby fella at times. He has a tendency to snarl and growl at those who pester him when he's not interested in being messed with. Especially pups however he'd never hurt any pack mates.
 
.::Likes::.
Alone time.
Rain.
Hunting.

.::Dislikes::.
Being bothered.
Hot Weather.
Attention.

.::Strengths::.
Hunting and Deceiving others.
.::Weaknesses::.
Hunter

.::Dam::.
Cherish

.::Siblings::.
Cruse

.::Past Crush(s)::.
Sand

.::Significant Other::.
None.

.::Offspring(s)::.
Tarsus Pack.

.::Friendship's::.
Tarsus Pack.

.::Enemies::.
Born an outcast in a pack that was super close knit made Hoax a very uncomfortable pup growing up. He never really got along with anyone other than Sand, a young female who happened to be the only one who understood the black male.  Hoax ended up falling in love with Sand but she didn't love him back and when she told Hoax this he left and never looked back.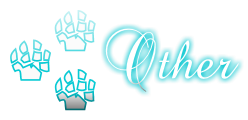 .::Theme Song::.


.::Reference::.