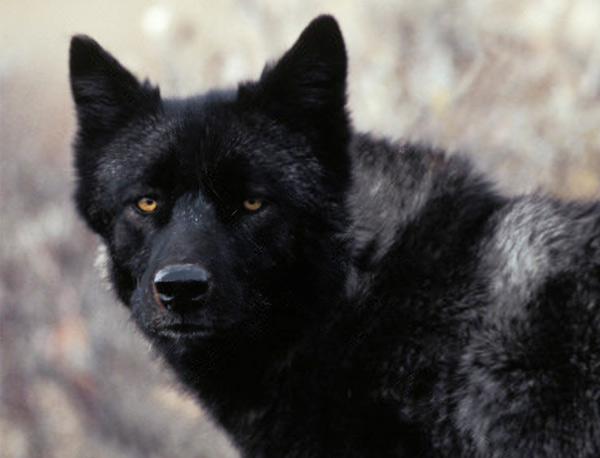 .::Full Name::.
Riley Shadow. The name 'Riley' was long abandoned after the death of his family. Very few know of this name. He took on the name 'Metal' since. His surname is the only connection he has left to his father now, so he's pretty proud of that name.
.::Pronunciation::.
Met-al
.::Nickname(s)::.
Many call him by his surname Shadow. He has also been called Riles in the past.
.::Maturity::.
Four years and 2 months
.::Birth Season::.
April 21st
.::Sex::.
Brute
.::S.O::.
Straight
.::Heritage::.
Dire wolf - Timber wolf - Grey wolf
.::Language::.
English - Fluent
Welsh - Fluent
.::Desired Rank::.
Knight
.::Over All::.
Metal is a lot larger than average wolves because of his dire wolf blood. His legs are also long which is why he towers over other  wolves. His build is all muscle, as a warrior should be. His jaw is powerful to create a nasty bite.
Metal's pelt is jet black like the night. He often uses this to his advantage by  sinking into the shadows.He has dark grey markings on his muzzle, neck, under belly, paw tips and under his tail. His eyes a bright chestnut brown, but can look a crimson red when he's in the light. He has scars all over his body, but his most noticeable ones is one going through his left eye and a large scar on his shoulder. He also has a metal chain attached to his left paw.
.::Fur Texture::.
Soft and fluffy
.::Fur Color::.
Jet black
.::Fragrance::.
Metal's scent is very distinct. He often smells of wild ginger which can relax those around him. He also has the occasional scent of blood on his pelt.
.::Voice::.
Metal has a very deep but soothing voice. His voice works well with pups.
.::Optics::.
Bright Chestnut brown orbs, but can look crimson in the light.
.::Markings/Scars::.
Metal's body is covered in scars from his long history of fighting on the battle field. His most noticeable scar is on his face, going through his left eye. Because of the scar, his left eye is slightly blind. This would be the reason he occasionally crashes into a tree. He also has a large scar on his shoulder from an encounter with a hunter. He got shot leaping in front of a packmate. He surely would have died if it weren't for being hit in a non vital area.
.::Temperament::.
Despite being a raised warrior, Metal is a kind and gentle brute. He respects all who respect him, and loves to make new allies. He is a peacemaker at heart, but will bare his fangs when it's necessary. He is an experienced fighter, and knows how to do it well. He is intelligent, always using his surroundings to his advantage. He has a short temper, which can be a huge weakness. Metal is loyal only to his pack and leaders, and will do everything in his power to protect it. He would happily lay down his life for his kin.
.::Likes::.
Night time :: Sleeping :: Relaxing :: Packmates :: Pups :: Peace :: Food :: Border Patrols :: Teamwork :: Loyalty :: Play-fighting :: Teasing
.::Dislikes::.
Unessary Violence :: Arrogant wolves :: Rivals :: Being disturbed when sleeping :: Heat :: Hunger :: Mornings :: Disrespect :: Death :: War :: Coyotes :: Talking about the past :: Bloodshed :: Hunters
.::Strenghts::.
Fighting :: Defending :: Dodging :: Experience of war ::  Traveling :: Basic healing :: Balance :: Climbing ::
.::Weaknesses::.
Blindness in left eye :: Short temper :: Running :: Hunting :: Those close to him ::Sacrificing himself
.::Sire::.
Nero Shadow
.::Dam::.
Jadezia
.::Siblings::.
Brook, Cullenary, Jet, Jasa and Yashamaru
.::Past Crush(s)::.
A white fae named Iceclaw in a former pack.
.::Significant Other::.
His former mate was Dostluk. The two had to go seperate paths, therefor split.
.::Offspring(s)::.
None Currently
.::Aquaintances::.
His packmates and former packs
.::Friendship's::.
None as of yet
.::Enemies::.
His uncle Nightmare and his brother Cullenary. No current enemies in this pack.
.::History::.
The main story starts way before Metal's birth. At the territory of the Blackbloods.  His uncle Nightmare, was first in line as leader in the pack. However the current alphas (Metal's grandparents) saw Nightmare was becoming obsessed with power. Not wanting this in a leader, they moved Nightmare aside and gave the position to Nero Shadow, Metal's father. Furious of such news, Nightmare turned all his anger on his younger brother. In the dead of night, Nero left his territory for a bit. Suspicious of this, Nightmare followed in the shadows. What he found surprised him. Nero had a forbidden mate, a fae named Jadezia from a rival pack. The two often escaped at night to see one another. Jadezia was pregnant, with Nero's offspring. It wasn't long till Nightmare passed such information to the pack's elders.
Breaking the pack's rules, Nero had no choice but to flee. With Jade, the two ran to a place where they could raise their pups. Not long after came Metal and his siblings. Metal lost his eldest brother to a bear attack. Nero did all he could, but it was too late. At the age of a yearling, Metal often followed his father around. He enjoyed his father's stories, even the ones that weren't true. One day Nero disappeared. Months passed but he never returned. Even to this day it is unknown what happened to Nero. Some believe Nightmare had something to do with it. But no proof could ever be found. Not long after, Jadezia became weak from depression. She caught a sickness and died shortly after. Her pups, now yearlings and alone, the 5 had no choice but to move. Survival seemed impossible, as they only knew the basics of hunting. They found the Blackblood's pack, unaware of their father's outlaw. Nightmare, the newest leader, took Cullen in as he was the strongest and eldest. Nightmare then ordered for the pack to kill the rest of the pups. Metal's siblings were killed in front of him. Only a yearling, Metal was defencless. There was nothing he could do. With the swipe of a paw, one of the Blackblood's warriors created the scar over Metal's eye. Terrified, Metal ran from the pack as fast as he could. The blackblood warrior's didn't go after him, as they knew a pup would die on its own anyway. What they didn't know was that Metal would find a pack to take him in.
His very first pack were the Avilaks, run by the large male named Armorak. The brute took Metal under his wing, and taught him how to defend himself. After a year, Metal left to find a pack of his own. A pack where he felt he truly belonged. 2 years have passed since then. During those years he has been in many wars, had a taste of love and become a leader. Now, he starts fresh to find a new pack.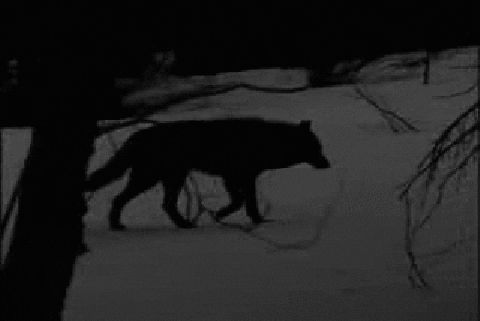 .::Theme Song::.
Little Wonders
Animal I have become
On My Own
.::Reference::.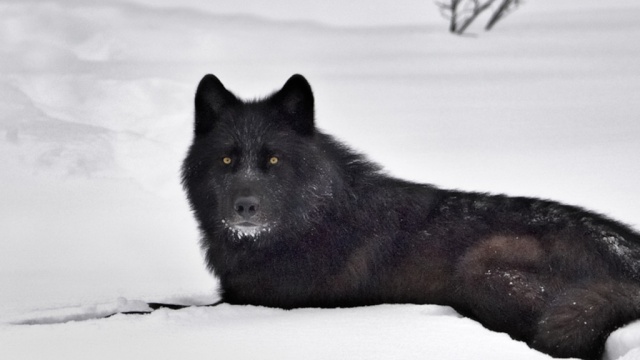 .::Joining Pack::.
Sterling Pack